11th International conference "Issues of Far Eastern Literatures"
Saint Petersburg State University and Nanjing University cordially welcome paper proposals for the 11th International conference "Issues of Far Eastern Literatures", dedicated to the 450th anniversary of outstanding Chinese man of letters Feng Menglong (1574-1646).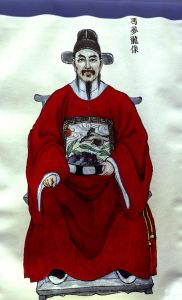 The conference will be held on June 27–29, 2024 in Saint Petersburg and will include the following panels:
Feng Menglong and his contribution to Chinese literature (prose, poetry and drama, influence on contemporary culture, translation and perception abroad);
New tasks in the study of classical Chinese literature;
The trends in Chinese literature of XX and XXI centuries;
Far Eastern literatures in Russia & Russian literature in the Far Eastern & South-East Asian countries: translation, perception and interference;
Literatures of Far East & South East Asia: past and present.
Working languages of the conference will be Russian, Chinese and English. The selected papers will be published after the conference and submitted for indexing to RSCI. The application and abstract (in Russian / Chinese plus English, or solely in English, up to 2000 letters and 500 characters) should be submitted via the conference web-page: http://www.ifel.spbu.ru since November 1, 2023 till February 1, 2024.
The acceptance notice will be sent to participants by March 1, 2024. The conference email is ifel@spbu.ru.
The conference does not charge any participation fee. The organizers will provide visa support, airport transfers, materials of the conference, lunches, coffee breaks, and White-nights cultural program.
The participants can be accommodated at a 4 stars hotel in the center of the city (single room 150 USD /per day, double room 180 USD per day) at their own expense, or they may book accommodation themselves.
The recommended arrival day is June 26, 2024; departure day – June 30, 2024.